Leadership
Meet the members of our Board of Directors and find out more about their directorship, experience and expertise.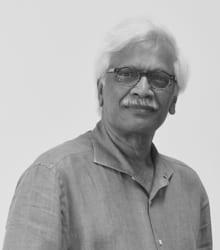 D.K. Himatsingka is the founder of the Company and it was under his able leadership that the company grew from strength-to-strength. As an industrialist, he pioneered luxury home textile manufacturing in India and has contributed immensely in placing India on the global home textile map.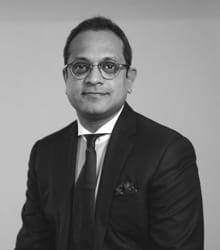 Shrikant Himatsingka joined his family-owned business in 2001 and has been instrumental in making Himatsingka a Rs. 2500 crore entity in less than 20 years. Through his sheer foresight and relentless pursuit of excellence, the company has tripled its manufacturing capabilities, widened its brand portfolio and expanded to multiple locations across the globe, thus deepening its value across stakeholders. Shrikant has been able to set new standards in creating integrated models, embracing technology, building plants of global scale and ushering in next-generation shop floor culture. Under his stewardship, the Himatsingka Group has grown to become a key contributor to the country's manufacturing landscape. The 2019 Fortune Magazine has featured Himatsingka in the 43rd position among the top 100 Wealth Creators for the country. The list consists of companies that despite market setbacks, managed to create wealth for its shareholders. Shrikant is an alumnus of the esteemed Leonard Stern School of Business, New York.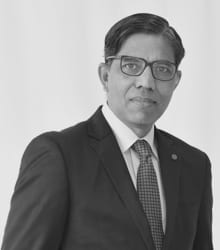 V Vasudevan started his career as a Management Trainee in Madura Coats and then went on to be a part of prominent organisations such as Spintex, Mahavir Spinning Mills, Coats West African, Arvind Polycot, Grasim Industries and Raymonds. He has extensive experience across the textile value chain and joined Himatsingka in 2013. V. Vasudevan graduated from The Institute of Chemical Technology, Mumbai in the year 1978.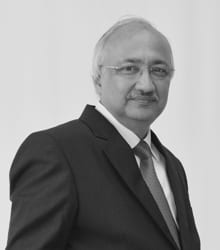 Rajiv Khaitan is a partner at the law firm, Messers Khaitan & Co. LLP, Advocates, Notaries, Patent & Trade Mark Attorneys. He has vast experience and specialises on subjects concerning corporate, tax, contracts, real estate and intellectual property laws.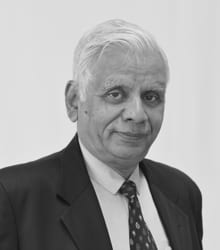 Pradeep Bhargava has extensive experience in both state and private enterprises, in the consumer, industrial and energy sectors. He has worked with the Atomic Energy Commission, BHEL, Bharat Forge Group and General Electric before joining Cummins in 2000. Pradeep steered the power generation business of Cummins in India. He has been active on industry forums and was Chairman (Western Region) of the Confederation of Indian Industries (CII). He has a Bachelor's degree in Science (Honors) from Rajasthan University, Jaipur, a Bachelor's of Engineering degree in Electronics and Communication from the Indian Institute of Science, Bengaluru and has completed his Masters of Business Administration from the Indian Institute of Management, Ahmedabad.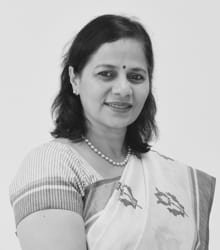 Sangeeta is the Co-founder & CEO of Brickwork India, a global leader in Remote Executive Assistance services. She is also the Founder Director of Brickwork Ratings, India's 5th credit rating agency and Founder President of Brickwork Pragathi Foundation, which closely works with employability enablement for the underprivileged youth. Sangeeta has been awarded the prestigious 'STPI Woman Entrepreneur of the Year in I.T.' in 2015 and 'Asia Pacific Entrepreneurship Award' in 2016. She holds a Master's degree in Human Resources and is an alumnus of Boston University and Northwestern University, USA.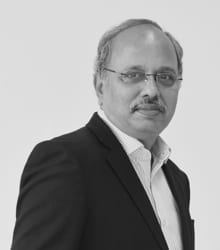 In a career spanning over 37 years in Fortune 100 companies, including Philips (2 years), G.E. (14 years) and Unilever (8 years), Raja Venkatraman has held leadership roles such as CEO (13 years), CFO (11 years), Business Development Director, Sourcing, Commodity Buying head, H.R. and Legal cum Secretarial leader. He holds directorships in CDE Asia Ltd, Taiki Consulting Pvt Ltd, Civilia Educational Programmes Pvt Ltd, Healthmap Diagnostics Pvt Ltd and Premier Transmission Pvt Ltd. He is also a Member of the Audit Committee, Nomination & Remuneration Committee and CSR Committee and is a Chairman of some of these Committees. He has a Bachelor's degree in Commerce from St. Xaviers College, Calcutta and is also a qualified Chartered Accountant and Company Secretary.