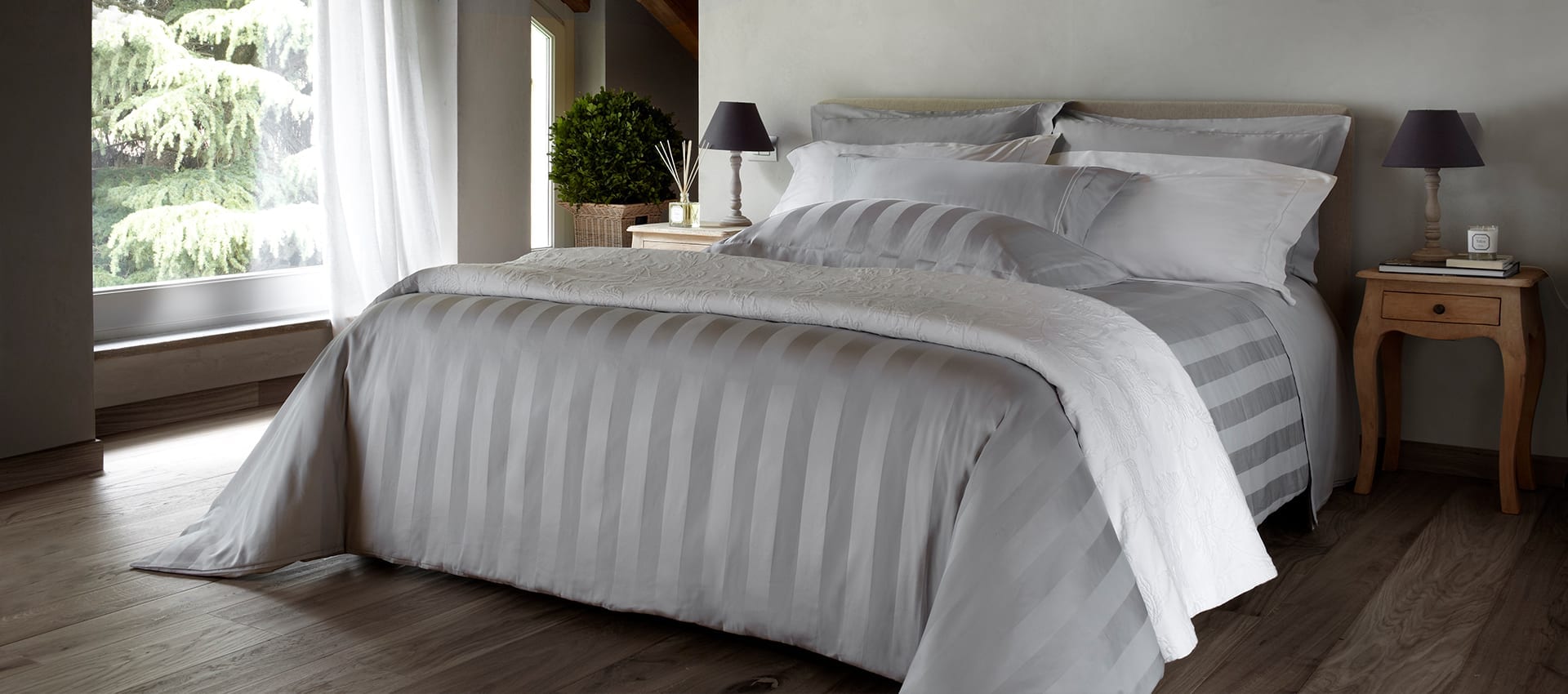 Bedding Solutions
At Himatsingka, we endeavour to stay current and relevant to our global clientele by offering a comprehensive range of bedding products. We design and develop products that span diverse aesthetic signatures across categories and price points. We are able to do this because of our presence at every stage of the value chain.
As total solutions providers in home textiles, we continue to strengthen our presence across consumer-facing retail shelves globally.
Our Brands
The Himatsingka Group has a prestigious portfolio of over 15+ brands that consists of the most celebrated names in the home textiles space from across the globe. These brands, both licensed and owned, accommodate a dynamic range of consumer preferences across geographies, strengthening our connection with customers across 32 countries the world over.
Innovations
At Himatsingka, we pursue a brand culture that is future-forward in thought and action. We are committed to following sustainable processes that leverage next-generation technological solutions to deliver quality results. We follow the highest safety standards and meet enhanced customization requirements for customers across the globe with assurance and agility.
Complete Home Textiles Solutions
Equipped with the ability to design, develop, manufacture and distribute the complete gamut of home textile products gives us the required product line up, infrastructure and servicing capabilities to be a complete solutions provider in our space.
Global Brand Connect
Our global brand caché, both licensed and owned, establishes a strong connect with clients and consumers across geographies, product categories and price points.
Transparency and Traceability
Our traceability solutions portfolio, capable of tracking and tracing cotton to source, makes our cotton brands sought after and reliable at a time when consumers desire complete transparency. These platforms enable consumers to make informed and responsible choices about the textile products they bring into their homes.