Kate Spade
The Kate Spade label home textile collection is chic, unapologetically feminine and sophisticated – both in look and feel. With attention to detail, each Kate Spade product celebrates confidence, joy and a youthful spirit.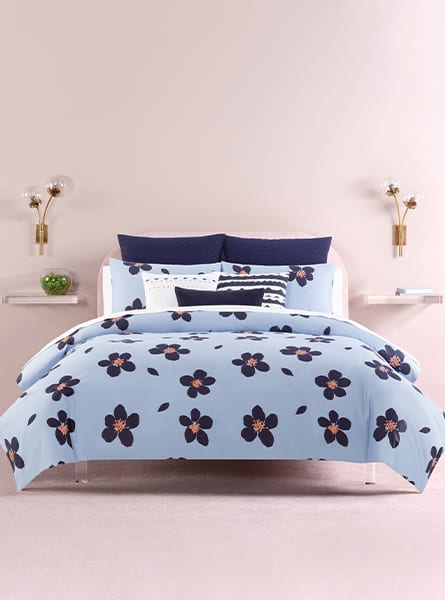 Kate Spade's home textile range reflects the brand's unique style, synonymous with happiness. Much like the rest of its product line – handbags, ready-to-wear, home décor, jewellery, footwear and gifts range – the home textile collection aims to inspire colourful, comfortable living.
Since its launch in 1993 with a collection of six essential handbags,
Kate Spade New York

has been known for bringing personality minus the pretense to the world of luxury labels.